Relevant sex education materials for Black gay and bisexual men
The SWAG Toolkit's name was inspired by the men who helped us build it. "Swag" is a word used to describe how a person presents themselves to the world, with confidence and sophistication and in a way that earns respect and credibility. From the start, we wanted to provide Black gay and bisexual men with tools and resources that empower them to be confident when it comes to their sexual health and relationships.
The toolkit includes materials for community-oriented holistic sexuality education programming and materials for training healthcare providers who serve Black men. As we designed the toolkit, we engaged the community and their voices guided us in listening sessions, focus groups, interviews, and pilot sessions. We hope you enjoy the tools even more than we enjoyed developing them!
Project Summary
Baltimore, MD and Jackson, MS are two cities where Black men have a particularly high risk of acquiring HIV, and are disproportionately impacted by social determinants when living with HIV.
SPATIAL & SOCIOECONOMIC FACTORS
The Center for Disease Control and Prevention (CDC) has recognized that Black men who have sex with men (MSM) living in the American South experience compounding burdens to their wellness. This includes a lack of access to adequate medical care, homophobia, racism, and social support. These matters are exacerbated when the man lives with HIV.
The CDC found rates of HIV diagnosis are the highest in the South (2015). Furthermore, of any region and population in the country, people of color in the South experience the worst clinical outcomes following a positive HIV diagnosis (2016). Baltimore, MD and Jackson, MS are two cities where Black men have a very high risk of acquiring HIV (Oster et al., 2011; Mena & Crosby, 2017).
For these reasons, there is an urgent need to understand the various prevention and education needs that impact the sexual well-being and decision-making of Black men in Baltimore, MD and Jackson, MS, in order to reduce HIV rates among Black men.
GAY & BISEXUAL MEN
AFRICAN AMERICAN
GAY & BISEXUAL MEN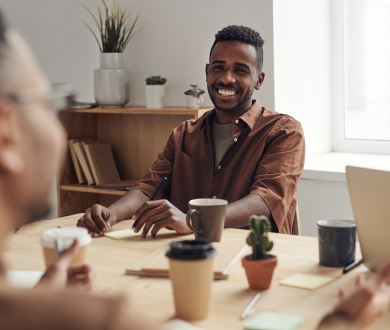 education & intervention
While HIV-prevention interventions may include information about how to use a condom most effectively, they often fail to address the web of systemic and relational issues, such as stigma, discrimination, social inequities, interpersonal violence, and trauma, that underlie not only condom use behavior but overall sexual health behavior. They regularly are so focused on preventing initial HIV infection that they fail to include Black men who are living with HIV. Failing to meet the programming needs of people living with HIV serves to further isolate and stigmatize them, ultimately putting men at risk for poor health outcomes.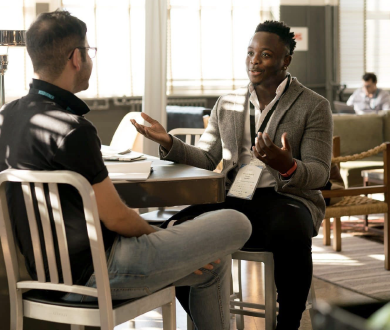 engaging the community
ViiV Healthcare, Inc. created the ACCELERATE! Initiative to address these gaps. ViiV recognized that in order to meet the needs of the communities most impacted by HIV, we all must look beyond an HIV diagnosis and consider people holistically.
The voices from the communities most impacted by HIV, specifically Black MSM, are at the core of this project. The SWAG Toolkit was created by centering the needs of community members with the aim of enhancing their sexual well-being and overall quality of life.
Contact info@swagtoolkit.com to learn how to bring SWAG to your community.